AtticWiseTM
Insulation Removal Services
Professional, safe removal of old insulation and contaminants
RELY ON THE ATTICWISE BUILDING SCIENCE EXPERTS!
NOBODY UNDERSTANDS THE SCIENCE OF BUILDING BETTER THAN ATTICWISE. WE PROVIDE DENVER WITH ENERGY ASSESSMENTS, REFLECTIVE AND BLOWN-IN INSULATION FOR EXISTING HOMES, REMODELS, NEW BUILDS, AND MULTI-FAMILY COMPLEXES.
INSULATION REMOVAL SERVICES IN DENVER
---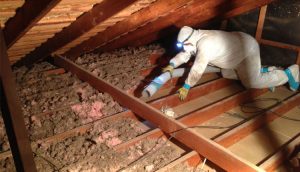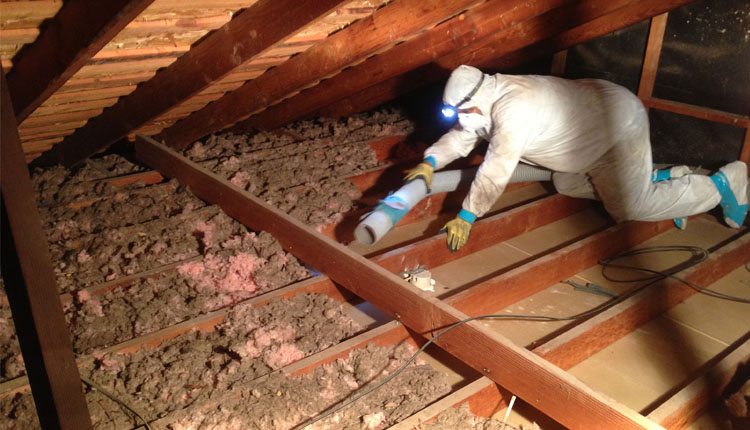 Insulation removal and replacement is a very common service that we offer to customers that have had a animal in the attic area of their home. Some of the animals that cause a great deal of damage to your attic area are squirrels, bats, raccoons, rats and birds.
Our attic insulation removal service involves the use of a custom-designed, high-powered vacuum, which is connected to a very long hose. All of the dust and debris can be suctioned up safely and efficiently and collected in a large-volume filter bag, which is specifically designed to collect the insulation material. This material is then placed outside of the home. With such technology, removing blown-in insulation is a safer task.

Also, not everyone is familiar with the appearance of some potentially dangerous materials that older insulation has been made out of, such as asbestos and older fiberglass products, which can be very dangerous to work with without protective equipment.
With blown-in insulation removal, it's often the case that the insulation can be higher than the joists in your ceiling, which makes it difficult to see where you are walking. Although it is tempting to try to remove the loose fill or batts yourself, there is a very real chance that you could end up causing accidental damage such as stepping through your ceiling!
Why Choose Us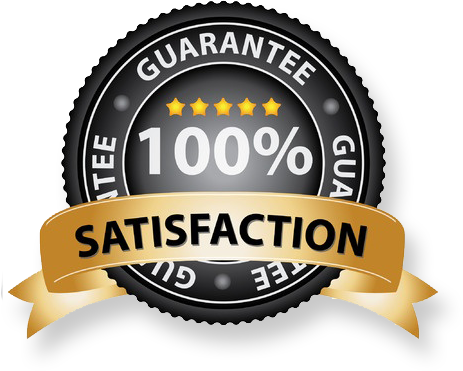 Constant Owner interaction means no project manager or multiple people trying to make decisions.
The highest quality products and with many small details that often go unnoticed by other contractors, let's take your insulation project to the next level.
Quality Control. The owner is hands on throughout the project, if any problems or issues arise they can be dealt with immediately.
Nonstop communication – The key to the success of your project is good communication. And, a big part of communication is listening. From the beginning of a project to its end, our company places a high priority on listening – to you, your needs and wishes.
Solid Science – Our Building Science experts understand the principles of heat, air and moisture flow, and how the building envelope interacts with a building's mechanical systems as well as its occupants.
WHAT OUR 
HAPPY CLIENTS

HAD TO SAY

AtticWise™ was the first company I called and I looked no further. Seth was incredibly helpful, he took the time to answer all of my questions and provided great information on the different types of insulation, on what I needed, and what to expect with the installation. The day of installation he arrived on time (a few minutes early actually) and got right to work. I barely heard a sound while he was here and he was done in less than an hour and a half. Before Seth left he had me go up into the attic to see the depth of the insulation; he installed a bit more than was planned but for the same price he'd initially quoted me. When the job was done no mess was left behind, except for the cooler temp in my house (yeah!) there was no indication he'd been here. I would highly recommend AtticWise™ for their prompt installation, excellent customer service, and fair price.

Excellent! Totally Professional! Efficient and prompt service. Seth accomplished installing needed insulation quickly. Cleanup was completed with attention to details. In just one day, the new insulation lowered temps down to a very comfortable level. Can highly recommend Tom and Seth at AtticWise™ Services!!!

Consummate professionals – great job. Our experience with AtticWise™ has been exceptional. They did exactly what they said they would do for the agreed upon price. They were on time and they did a great job. Prior to adding insulation, our house was warm in the afternoon. Now that we have more insulation, we are very comfortable and we have had to turn the AC off because it was too cold in the house – that is a good thing! We are very pleased with the work AtticWise™ provided, and we are considering implementing some additional recommendations they made to help with energy savings. Sincere thanks to the entire AtticWise™ team!

On time, passed on Expert knowledge, 100% professional, cost effective and used only highest quality material. From the free quote to and thru the completion of the insulation as well as clean up; they were fabulous. In just one afternoon, I can already feel the difference and the cost savings on the electric bill will pay for itself by the end of this year. I highly recommend AtticWise™ !!

Your guys were great when they came out; very professional, and cleaned up really well afterward. If you need me to pass this on to someone else, let me know. I know in today's world, we only hear about things when people are unhappy or complaining about something, so we wanted to make sure we told you it was a pleasure to do business with AtticWise.

Seth and Matt were amazing. Not only were they less expensive than other companies, they gave unbelievably great service. They went out of their way to fit me in a very tight service window which saved me a lot of money. They were very professional on the phone, gave excellent advice, a quick estimate and emailed it to me immediately. If I had a question and they needed to get back to me, they did so within minutes. They showed up on time, did what they said they would, were pleasant, efficient and clean. In short, I wish everyone did business the way they do. I will use them anytime I need insulation!

Added insulation to 4,000 sq ft attic. They were on time, cleaned up after themselves, did an excellent job and were pleasant to deal with.

The guys arrived on time (a real treat!), and performed all work as promised, in the time promised, and at the cost promised. They even had me go into the attic and verify the depth of the insulation blown in! I definitely recommend these folks to anyone – including friends!
"EVERYTHING IS DESIGNED, BUT SOME THINGS ARE DESIGNED WELL."
YOU'RE IN GOOD HANDS.
Why Choose
AtticWise
5-Star Rated Pro
100% Satisfaction
Building Science Experts
Licensed and Insured
Free Quotes and Advice!
Awards and Affiliations
---