Save Money
Improve Comfort
eShield Radiant Barrier is an innovative temperature control solution
RELY ON THE ATTICWISE BUILDING SCIENCE EXPERTS!
NOBODY UNDERSTANDS THE SCIENCE OF BUILDING BETTER THAN ATTICWISE. WE PROVIDE DENVER WITH ENERGY ASSESSMENTS, REFLECTIVE AND BLOWN-IN INSULATION FOR EXISTING HOMES, REMODELS, NEW BUILDS, AND MULTI-FAMILY COMPLEXES.
Denver's Reflective Insulation for Energy Efficiency
---
What is eShield™?
Reflective Foil Insulation – Thermal Protection for Roofs, Attics, & Walls
Able to stop more than 97-percent of radiant heat, eShield™ multilayer reflective foil insulation is an exceptionally efficient and innovative solution to thermal insulation needs. Most types of insulation protect against conduction and convection, measured by R-values.
However, they fall short of eShield™ when it comes to E-value, which measures radiant heat transfer, the main source of lost heat in homes. By coupling eShield™ with existing home insulation, you can create a complete solution to all types of heat transfer.
Creating Comfort
More moderate attic temperatures means less load on attic insulation, which results in lower ceiling temperatures in summer (and higher in winter). This directly results in more comfortable living spaces regardless of the temperature setting on your thermostat. This is achieved by reducing fluctuations in mean radiant temperature.
Comfort is influenced by both air temperature (convection) and the temperature of the surfaces around you (thermal radiation). Your thermostat controls the air temperature but has no way to measure or regulate "how it feels" in the house. Thermal radiation accounts for up to 2/3 of your body's ability to regulate temperature.
Just like windows and walls that get direct sun are always warmer, if warm surfaces are radiating heat onto your skin, your body can't cool down and you set the thermostat lower. Ideally, you want your walls and ceiling to be a few degrees warmer than your skin during the winter and a few degrees cooler in the summer.
eShield™ radiant barrier is specifically designed around radiant heat transfer. eShield™ installed in your attic and crawlspace works by reflecting out the radiant heat in the summer and reflecting back in the radiant heat in the winter. This results in more comfortable ceilings and floors, and therefore a more comfortable you.
How eShield™ Works
The multilayer foil insulation reflects up to 97% IR in both directions, helping to reject heat in the summer and retain heat in the winter.
eShield™ insulates HVAC equipment allowing for fewer air exchanges to reach target air temperatures resulting in lower utility bills.
More moderate attic temperatures with higher effciency heating and cooling mean greater overall comfort in your home.
Energy Savings
eShield™ reduces ceiling heat flux by as much as 60%*
In the summer, the heat from the roof emits down through the attic into the living space. When eShield™ radiant barrier is installed in the attic, the infrared heat is reflected out before it can penetrate any further, reducing the temperature of the attic by as much as 30 degrees F.
With the attic cooler, the insulation below won't have to work as hard because it will be under a lighter load, and the A/C doesn't have to work as hard and won't have to cycle on as often to maintain the lower temperature.
eShield™ radiant barrier works best in the summer, but it also helps during the winter. The heat generated inside the living space needs to be prevented from escaping, especially at night when the temperatures drop the most.
As heat conducts to the drywall and attic insulation, the mass of those objects store and re-emit the heat in the form of infrared energy. eShield™ is the best solution because only a radiant barrier can reflect 97% of the infrared heat without losing its reflectivity over time.
* "Effects of Radiant Barrier Technology on Summer Heat Load in South Texas" R. Ashley, O. Garcia, M.A. Medina, and W.D. Turner. Proceedings of the 9th Symposium on Improving Building Systems in Hot and Humid Climates. Arlington, Texas. 1994. APPLIES TO ALL RADIANT BARRIERS DESIGNED IN ACCORDANCE WITH ASTM C1313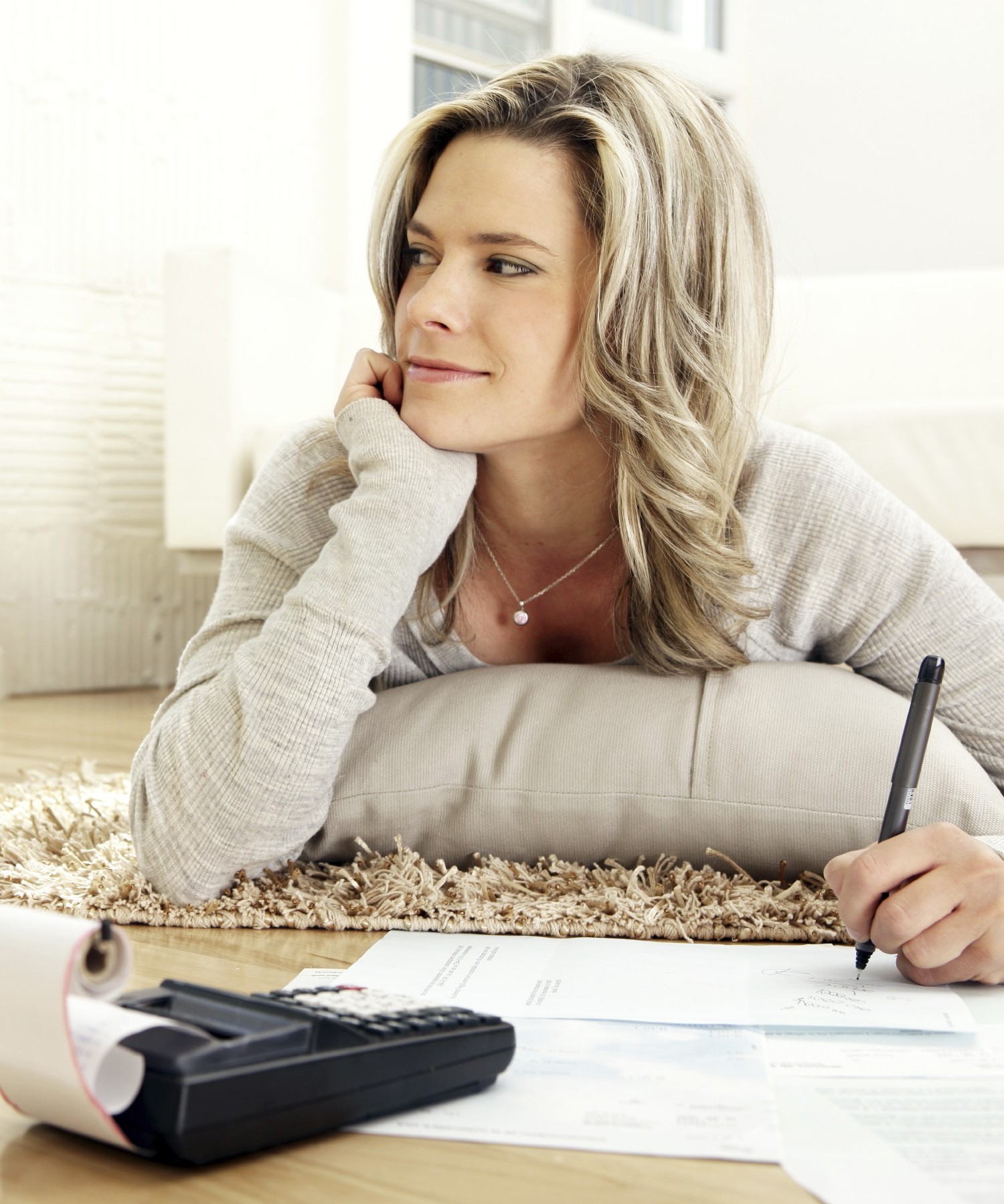 The Energy Loss Trifecta
There are inherently three primary ways a house loses/gains heat:
Convection
Conduction
Radiation
More moderate attic temperatures means less load on attic insulation, which results in lower ceiling temperatures in summer (and higher in winter). This directly results in more comfortable living spaces regardless of the temperature setting on your thermostat. This is achieved by reducing fluctuations in mean radiant temperature.
Comfort is influenced by both air temperature (convection) and the temperature of the surfaces around you (thermal radiation). Your thermostat controls the air temperature but has no way to measure or regulate "how it feels" in the house. Thermal radiation accounts for up to 2/3 of your body's ability to regulate temperature.
Similar to a 3-legged stool, all three are integral for efficient comfort. And just like the stool, take away any one of the three and the stool falls over. The same thing happens to energy saving and comfort in homes when you fail to address each of convection, conduction and radiation.

Before we can solve any potential issues, it is crucial to define and understand this energy trio:
CONVECTION: is heat transferred by moving "fluid" (aka, air). Convection happens because of temperature and density differences in the air. For purposes of efficient comfort, convection refers to air leakage or infiltration/ex-filtration.
CONDUCTION: is heat transferred through solid objects and surfaces in contact with each other (aka, building envelope assemblies such as walls, ceiling, floors and windows). For the purposes of efficient comfort, conduction refers to insulation or R-value.
RADIATION: is heat flow from a higher temperature source to a lower temperature source within "line-of-sight" (aka, solar energy or infrared radiation). For purposes of efficient comfort, radiation refers to the solar heat of the sun.
Convection
Convection occurs 24/7/365 in our homes. Warmer air rises to the upper levels of the house and leaks out of cracks, gaps and seams in the ceiling and is lost to the outdoors. This lost air carries with it all of the energy it took to heat, cool, humidify, dehumidify, clean and purify it originally.
Nature abhors a vacuum. So, when air leaks out (ex-filtration), new air must leak in (Infiltration) to make up for the loss. This presents several issues for efficient comfort. Air leaking into the home carries dust, dirt, pollen, allergens and a bunch of other stuff that may not be desirable (aka, "bad air"). To compound the bad air problem, this infiltration is uncontrolled, meaning that it is leaking in from contaminants in the house. Air leaking in must also be "conditioned" (aka, heated, cooled, humidified, etc.). It is a vicious cycle: paying to condition the air that leaks out and then having to pay again to condition the air that leaks in – only to have it leak out over and over again.
Air leaks also present specific seasonal and geo-zone challenges as well. During the winter months, air leaking out (typically into unconditioned attics) carries moisture. This moisture will condense when it comes into contact with cold roof sheathing in the attic creating the potential for problems like mold. This warm air is also the primary cause of damaging ice dams as well. Cold air that is leaking in will immediately expand causing the concentration of water molecules along with it. This will result in a very low relative humidity level in the infiltrated air. The net effect is lowering humidity levels in the homes which translates to both health and comfort issues for the homeowner. And, let's not forget the obvious challenge: cold air leaking into lower levels of the home usually evidences itself as "cold drafts" which is a common cold weather experience and complaint of homeowners.
During the summer the excessive infiltration can result in high humidity levels, smelly basements, mold and mildew. Hot and humid air is drawn into the home and immediately shrinks. This causes the concentration of water molecules in the air to become denser, resulting in very high relative humidity levels in this infiltrated air. In some circumstances air movements of cooler air dropping to the lower levels in the home can result in bad air from the attic being leaked in at the upper levels of the home.
Conduction
Conduction is occurring in our homes whenever there is a temperature difference between the inside and outside or conditioned vs. unconditioned areas. The rate of heat transfer will be impacted by the amount of insulation combined with the temperature difference on each side of the construction assembly. More insulation, as expressed by higher R-values, will slow down the rate of heat flow. Less insulation, as expressed by lower R-values, will increase the rate of heat flow. The higher the temperature difference between the conditioned space and the exterior or non-conditioned space, the greater the heat flow rate. The lower the temperature difference, the slower the rate of heat flow. The total amount of heat transfer due to conduction is also directly linked to the effective area of the specific construction assembly as well.
Generally speaking, when it comes to insulation – more is better. There are exceptions to the Law of Diminishing Returns. Following the Energy Star guidelines by geo-zone is recommended but with the caveat of prioritizing Implementation based on the specific circumstances of each house. Proper evaluation must take into account the locality of the assembly, R-value and effective area relative to other assemblies in the home.
Usually the upper level of a typical home or the ceiling assembly is the top priority.
1) The ceiling in a typical house represents one of the largest effective areas.
2) The temperature difference between the conditioned space and the attic is usually much more extreme than to just the outdoors.
3) Based on Energy Star recommendations, the majority of existing attics are under-insulated. These factors would usually translate into upgrading attic insulation as a priority vs. upgrading wall insulation. Of course, there will be exceptions to every rule.
Radiation
Radiation is often the forgotten, ignored or generally misunderstood component of heat flow. One of the reasons that thermal radiation is often misunderstood is that it does not require a medium for heat flow to occur like convection or conduction. Convection requires air flow. Conduction requires building assembly surfaces. Radiation occurs due to waves or rays (i.e. the rays of the sun).
The sun acts to heat up the roof of a home virtually all year long. As the construction assembly of the roof heats up, from shingles to the roof sheathing, the temperature of the sheathing will rise significantly above the outdoor ambient temperature. The underside of the roof sheathing can seasonally reach well into the 140-degree to 150-degree range. Regardless of how excessively hot the roof sheathing gets, as soon as it reaches a temperature hotter than the objects below it the circumstances have been set up for thermal radiation to occur.
What To Expect with AtticWise
100% Satisfaction
Licensed & Insured
Totally Clean Job Site Afte Work Is Completed
Free Estimates
5 Star Rating – HomeAdvisor, Google, A Grade on Angie's List
Quality Products with Lifetime Warranties
Full Inspection of Completed Work with Project Manager
Family Owned and Operated
Why Choose Us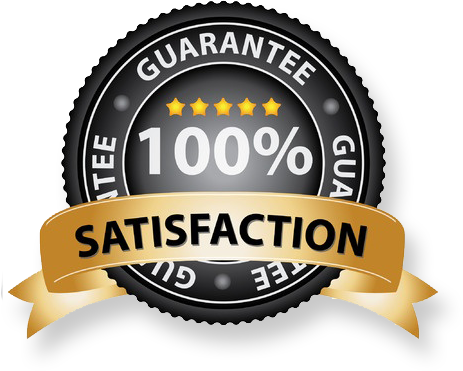 Constant Owner interaction means no project manager or multiple people trying to make decisions.
The highest quality products and with many small details that often go unnoticed by other contractors, let's take your insulation project to the next level.
Quality Control. The owner is hands on throughout the project, if any problems or issues arise they can be dealt with immediately.
Nonstop communication – The key to the success of your project is good communication. And, a big part of communication is listening. From the beginning of a project to its end, our company places a high priority on listening – to you, your needs and wishes.
Solid Science – Our Building Science experts understand the principles of heat, air and moisture flow, and how the building envelope interacts with a building's mechanical systems as well as its occupants.
WHAT OUR 
HAPPY CLIENTS

HAD TO SAY

AtticWise™ was the first company I called and I looked no further. Seth was incredibly helpful, he took the time to answer all of my questions and provided great information on the different types of insulation, on what I needed, and what to expect with the installation. The day of installation he arrived on time (a few minutes early actually) and got right to work. I barely heard a sound while he was here and he was done in less than an hour and a half. Before Seth left he had me go up into the attic to see the depth of the insulation; he installed a bit more than was planned but for the same price he'd initially quoted me. When the job was done no mess was left behind, except for the cooler temp in my house (yeah!) there was no indication he'd been here. I would highly recommend AtticWise™ for their prompt installation, excellent customer service, and fair price.

Excellent! Totally Professional! Efficient and prompt service. Seth accomplished installing needed insulation quickly. Cleanup was completed with attention to details. In just one day, the new insulation lowered temps down to a very comfortable level. Can highly recommend Tom and Seth at AtticWise™ Services!!!

Consummate professionals – great job. Our experience with AtticWise™ has been exceptional. They did exactly what they said they would do for the agreed upon price. They were on time and they did a great job. Prior to adding insulation, our house was warm in the afternoon. Now that we have more insulation, we are very comfortable and we have had to turn the AC off because it was too cold in the house – that is a good thing! We are very pleased with the work AtticWise™ provided, and we are considering implementing some additional recommendations they made to help with energy savings. Sincere thanks to the entire AtticWise™ team!

On time, passed on Expert knowledge, 100% professional, cost effective and used only highest quality material. From the free quote to and thru the completion of the insulation as well as clean up; they were fabulous. In just one afternoon, I can already feel the difference and the cost savings on the electric bill will pay for itself by the end of this year. I highly recommend AtticWise™ !!

Your guys were great when they came out; very professional, and cleaned up really well afterward. If you need me to pass this on to someone else, let me know. I know in today's world, we only hear about things when people are unhappy or complaining about something, so we wanted to make sure we told you it was a pleasure to do business with AtticWise.

Seth and Matt were amazing. Not only were they less expensive than other companies, they gave unbelievably great service. They went out of their way to fit me in a very tight service window which saved me a lot of money. They were very professional on the phone, gave excellent advice, a quick estimate and emailed it to me immediately. If I had a question and they needed to get back to me, they did so within minutes. They showed up on time, did what they said they would, were pleasant, efficient and clean. In short, I wish everyone did business the way they do. I will use them anytime I need insulation!

Added insulation to 4,000 sq ft attic. They were on time, cleaned up after themselves, did an excellent job and were pleasant to deal with.

The guys arrived on time (a real treat!), and performed all work as promised, in the time promised, and at the cost promised. They even had me go into the attic and verify the depth of the insulation blown in! I definitely recommend these folks to anyone – including friends!
"EVERYTHING IS DESIGNED, BUT SOME THINGS ARE DESIGNED WELL."
YOU'RE IN GOOD HANDS.
Why Choose
AtticWise
5-Star Rated Pro
100% Satisfaction
Building Science Experts
Licensed and Insured
Free Quotes and Advice!
Awards and Affiliations
---